Private Dentist in Rugby
Hello I'm Janine, welcome to my brand new website.  I am a cosmetic dentist working in Rugby.
If you are looking to improve your smile, address long standing dental issues or simply just enquire about your options you can rest assured that you will receive the highest level of care and the best possible results.
I strive to provide the highest standard of dental care for all my patients, whether I'm replacing a filling or doing a smile makeover my goal is always to produce natural, aesthetics results.  I will always go the extra mile until I achieve the perfect result.
Gentle hands and lots of patience go along away.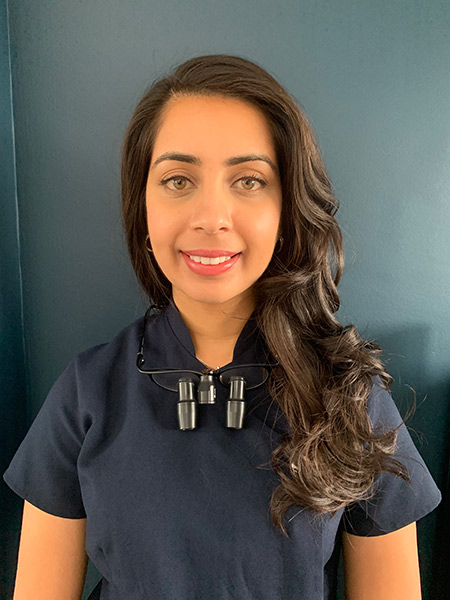 ABOUT
Dr Janine Sohota graduated from Birmingham Dental School in 2012.  Since then she has worked in private practice both in Rugby and London (Kensington/Fulham).  Janine has a keen eye for detail and by her own admission is a perfectionist.  Dr Sohota has a special interest in cosmetic and aesthetic dentistry and particularly enjoys transforming smiles using minimally invasive methods.
Dr Sohota has gained a reputation for being able to put patients at ease whilst delivering exceptional clinical results, she can often be found with her camera in hand critiquing and refining treatments until she deems them perfect.
When away from teeth Janine can be found playing tennis or prepping for her next classical guitar exam.  Look out for some acoustic guitar covers on @teeth_by_janine.
ACHIEVEMENTS
A keen writer, Dr Janine has had a paper published in The Dentist magazing demonstrating some of her clinical work and findings. In addition she also has had an article regarding social media and it's drawbacks published by the British Dental Journal-In Practice.
Janine was a finalist for young dentist of the year 2022 in both the Private Dentistry awards and the Clinical Dentistry awards.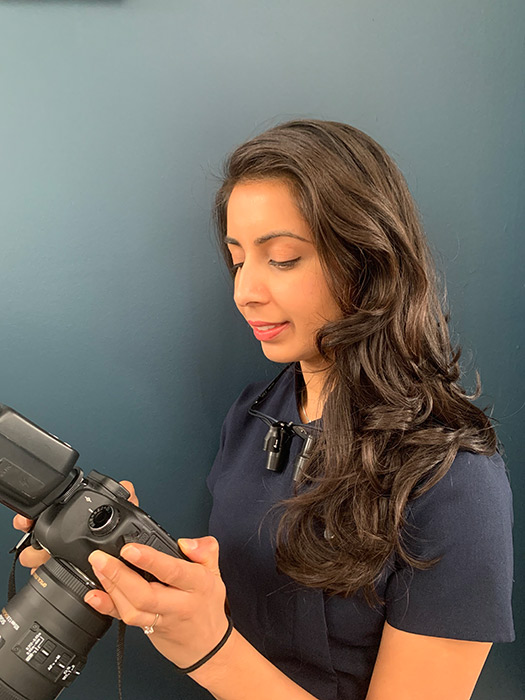 Janine was a finalist for young dentist of the year 2022 in both the Private Dentistry awards and the Clinical Dentistry awards.
VIDEO TRANSFORMATION
For this patient I provided composite bonding on the top 10 teeth, the old stained fillings were removed first.  The treatment took 3 hours.  Composite bonding is a great minimally invasive treatment to improve symmetry, contour and any discrepancies in the smile.
Composite bonding can be a great treatment to transform a smile, the treatment is done within 3 hours and involves no drilling or damage to healthy teeth.
I have had done two eMax crowns and four eMax veneer on my front teeth in Bilton dental clinic by Dr. Janine Sohota.
She was very professional and recommended what type of treatment was best suited for myself. Great customer service, excellent execution and such as painless experience. I have received many compliments on my new smile.
Thank you!
Amazing treatment from start to finish. Full cosmetic smile make over with Dr Sohota. She has helped me go from gappy, crooked teeth to the straight white smile I never thought I'd have. From the initial treatment plan, through the use of the clear plastic aligners, every step has been brilliant. Thank you so much.
After seeing another dentist (who did not treat my root canal pain), I was given a last minute appointment with Dr Janine Sahota. Janine went out of her way to make sure I was comfortable and did a great job! I was in a lot of pain (and had consumed a number of pain killers) but janine fixed my pain (temporary removal of the nerve and re-filling) and I walked away feeling 100% better, allowing me to enjoy my Christmas break!! Thank you Janine for providing a professional service and giving me 100% pain relief!!